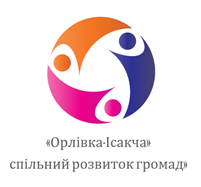 Press release
In the border area of ​​the Reni Community (Ukraine) and the municipality of Isaccea (Romania) in 2022 the project is being implemented: "Danube Ferry Cooperation with the EU -" Orlivka-Isaccea "Joint Community Development", funded by the International Renaissance Foundation.
The project plans to:
conducting information and promotional activities to inform the population of the border regions about the work of the state checkpoint "Orlivka-Isaccea", in order to raise awareness and safety of citizens;
improving the quality of services at the border crossing point, improving the mobility of citizens of border regions, monitoring the quality of services in the context of the COVID 19 pandemic;
development of a road map of the mutual information system and exchange of experience in solving common problems in border areas (settlement of queues, garbage collection, safety of local residents in heavy traffic, etc .;
Improving the infrastructure of the Orlivka-Isaccea border crossing point, namely the construction of a comfortable bus stop, with further development of a project to expand the border crossing modalities.
The project "Danube Ferry of Cooperation with the EU -" Orlivka-Isaccea "Joint Community Development" is aimed at the development of the Reni community, the promotion of the Ukrainian border community, its potential and capabilities. The project also aims to improve the border infrastructure of the Reni community and improve the conditions for citizens to cross the border.
The aim of the project is to strengthen the sustainability, capacity, relevance and influence of Ukrainian civil society in addressing pressing issues of cross-border cooperation, regional and global challenges.
The target audience of the project is citizens of the border areas of Ukraine (Reni, Izmail, Bolgrad, Safyaniv and Krynychany territorial communities), local NGOs, unions, associations and other charitable border organizations.
The project implementation period is 12 months.
For additional information, please contact:
eusdr.association@ukr.net, or by phone: +380677085600