The following insurance services are provided on the territory of the «Ferry Complex Orlivka»:
Compulsory insurance of civil liability of owners of land vehicles (CTPL).
Compulsory personal insurance of passengers against accidents on transport.
Compulsory personal accident insurance on transport.
"Green Card" - The compulsory insurance policy of civil liability of car owners entering by their car on the territory of the countries-members of the international system "Green Card".
CASCO - voluntary insurance of vehicle (cars, air, sea, river, rail transport) from possible damage, hijacking or theft.
Third party liability insurance.
Forwarder liability insurance
Exclusive partner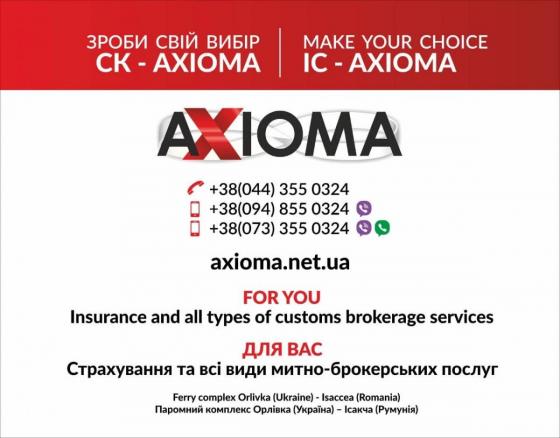 The insurance office is located on the parking lot opposite"entry – exit" from the passport and customs control area.